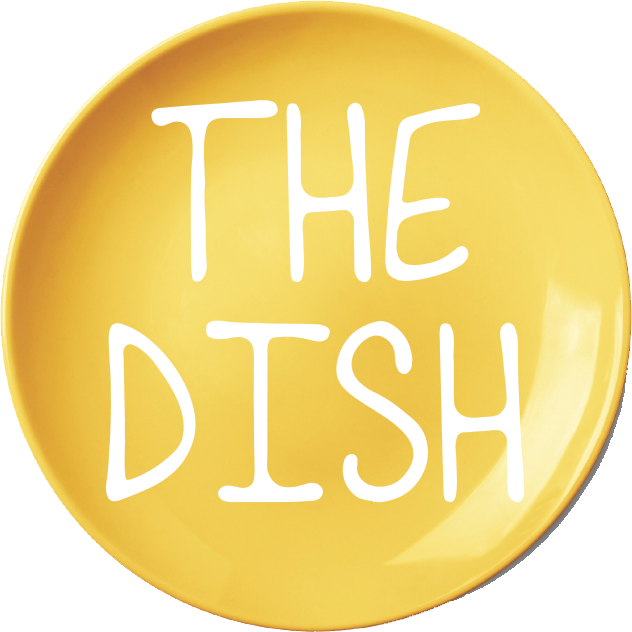 TRENDS, NEW STUFF AND MILESTONES
By Jim Duncan
A lot of stuff happened since we last published a year and a half ago. A virus from far, far away and the severe reactions to it took down a lot of popular places — Trostel's Dish, Table 128, Red Rossa, Gazali's at Drake, Teddy Maroons, BAH, New Hong Kong, George the Chili King, Broken Branch, Big Al's on Army Post, Saint's.
Fast food places also took huge hits. Even the Jimmy John's on Grand Avenue has a "for lease" sign up now. Perhaps it really is possible to overbuild the sub shop industry. Many places pivoted to survive. St. Kilda's Surf and Turf became Franka pizzeria. One Gusto became El Guapo. Harbinger became Basic Bird, a carryout Korean café, and then reverted to being Harbinger. Papa Keno's became Dough Co. Fletcher's returned as a barbecue with a management contract with Orchestrate. El Pollo Ranchero opened a new Mexican-style chicken rotisserie in Normandy Plaza, next to Big Al's, which took over a Chicken Coop. Chicken Coop took over two new locations. Fernando's moved two blocks west to the new hotel across from Drake's Old Main. Hummus Mediterranean Grill moved into the same place, replacing Gazali's. Habanero's opened in a venue that previously was both a KFC and a Taco Bell. Anna Dolce took over the Blu Toro.
Breakfast was a big winner with new places like Breakfast Club, Early Bird and R&C's Diner, plus vastly expanded brunch and breakfast menus all over town. Another winner was the home delivery food service. Cocktails-to-go actually became a thing.
Inflation reeled out of control with both food prices and labor costs soaring.  Fast food giants BK, KFC, Wendy's and Hardee's offered expanded breakfast and chicken sandwich bargains. Lachele's Fine Foods opened an old fashioned bargain diner.
Trends

Pseudo meat
made from plants continued its cult-like sales growth, and turkey remained the top choice for cold sandwich eaters... Taking advantage of hard times were new guys
Mulberry Street Tavern
,
Fresko
,
St. Kilda's
in Clive,
Franka
in Clive,
Aura
(the first American restaurant owned by the Wasabi knife slingers),
Gursha Ethiopian
, and
Prophecy West African Café
… Dishes making a comeback included chicken and noodles, pork shoulders, smashburgers, corned beef hash, breakfast skillets, enchiladas, tamales, rotisserie chickens, matzo soup, and Campbell's soups… California restaurants are bracing for huge
increases in pork prices
, particularly bacon, due to new animal rights legislation.
New stuff we like 

Sadler's
is an East Texas smokehouse that now focuses on its wholesale sales for fully wood smoked, sliced and cooled products. We tried their brisket, ribs, pulled pork and pulled chicken and found them superior to most other cold cuts available. The company has been around since 1948 and remains in the same family. Now sold in some Hy-Vee's, it is a new "go to" product for sandwiches…  How many times have your graters and mandolines bloodied your fingers? If you are like me, you will love the new
Safegrate Grater Tool
. Not only does it protect your fingers, it provides such a secure grip that you can work much faster. I found one on Amazon for about $13. Then I got more for friends…
The Le Creuset Outlet store
in Altoona provides fabulous discounts on the world's finest cast iron cookery. The catch is the colors are those that moved slowly on the larger market… Our favorite new food books are
"World Travel: An Irreverent Guide"
by Anthony Bourdain with Laurie Woolever,
"The Emperor's Feast"
by Jonathan Clements,
"The Food of Oaxaca"
by Alejandro Ruiz,
"Animal, Vegetable, Junk: A History of Food from Sustainable to Suicidal"
by Mark Bittman, and
"Salmon"
by Mark Kurlansky.
Milestones 
During our long COVID-19 break from publishing, several local institutions passed significant milestones.
Maccabee's Glatt Deli
passed its 30th year in the Waveland area.
Sakura
sushi turned 10 in Normandy Plaza, and
Zombie Burger + Drink Lab
also turned ten in East Village.